Masonry Restoration and Cleaning

Supplier
1950 Brighton-Henrietta Townline Rd, Rochester, NY, 14623-2711
We have provided quality light construction equipment and supplies for over 35 years. We offer aerial work platforms and rough terrain forklifts, air...
Phone: 5852729390
Fax: 5852729165
Website: www.admarsupply.com
Email: jrdimarco@dimarcogroup.com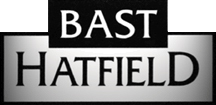 Over $50 million
1399 Vischers Ferry Rd., Clifton Park, NY, 12065
We are general contractors specializing in commercial and industrial construction, handling projects ranging from high-rise senior housing, large reta...
Phone: 5183732000
Fax: 5183732303
Website: www.basthatfield.com
Gonser Construction, Inc.
S-5156 Lakeshore Rd., Hamburg, NY, 14075-5723
Phone: 7166274547
Fax: 7166274547
Email: rgonserjr@verizon.net