Listings Beginning with 'C'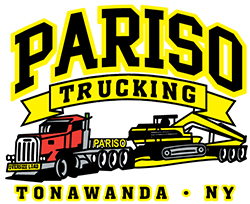 Supplier
3649 River Road, Tonawanda, NY, 14150
Haulers of construction aggregates and movers of equipment. Specialize in contaminated soil, salt, stone, fill, highway and commercial projects.
Phone: 7168756168
Fax: 7168754121
Website: www.parisotrucking.com

Associate
6 Airport Park Blvd., Latham, NY, 12110-1441
Construction Industry Solutions (Shaker) Corp., (COINS USA) has provided software and services to contractors for over 30 years. Today COINS USA clie...
Phone: 5182426467
Fax: 5182427298
Website: www.coins-global.com/us

520 Livingston Ave., Albany, NY, 12206-2844
We perform mechanical work from large commercial to residential projects, specializing in plumbing and HVAC. Our commercial projects are generally bi...
Phone: 5184491782
Fax: 5184491014
Website: www.crisbro.com
C.M. Richey Electrical Contractors, Inc.
$6-$8 million
77 Air Park Drive, Ronkonkoma, NY, 11779
Phone: 6314717555
Fax: 6314717599
Email: Chrisr@cmrichey.com
C.O. Falter Construction Corp.
$20-$50 million
403 W. Bear Street, Syracuse, NY, 13204
Phone: 3154223016
Fax: 3154223539
Email: cofalter@comcast.net
Callahan Steel Corporation
Carver Construction, Inc.
$10-$20 million
494 Western Turnpike, Altamont, NY, 12009
Phone: 5183556034
Fax: 5183567282
Century Heating & Air Conditioning
Charles Haller Enterprises, Inc.
Chenango Contracting, Inc.
Chesterfield Associates, Inc.
Cianbro
$6-$8 million
40 East Dudley Town Rd, Bloomfield, CT, 6002
Phone: 8602863000
Fax: 8602426276
Website: www.cianbro.com
Clarence Wall & Ceiling, Inc.