Supplier
1950 Brighton-Henrietta Townline Rd, Rochester, NY, 14623-2711
We have provided quality light construction equipment and supplies for over 35 years. We offer aerial work platforms and rough terrain forklifts, air...
Phone: 5852729390
Fax: 5852729165
Website: www.admarsupply.com
Email: jrdimarco@dimarcogroup.com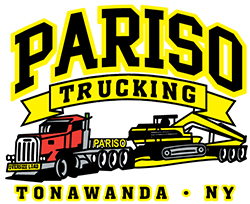 Supplier
3649 River Road, Tonawanda, NY, 14150
Haulers of construction aggregates and movers of equipment. Specialize in contaminated soil, salt, stone, fill, highway and commercial projects.
Phone: 7168756168
Fax: 7168754121
Website: www.parisotrucking.com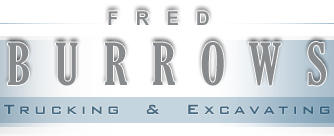 437 Oriskany Boulevard, Whitesboro, NY, 13492
Site preparation, sewer and water line installation. Construction material supplier including sand, gravel and topsoil.
Phone: 3157361971
Fax: 3157360620
Website: www.fredburrows.com
Email: ginal@fredburrows.com

Supplier
P.O. Box 476, Utica, NY, 13502-0476
McQuade and Bannigan is a contractor/industrial/municipal supply house with branches in Utica, Syracuse and Watertown. They are a comprehensive sales...
Phone: 3157247119
Fax: 3157240171
Website: www.mqb.com
Email: bob@mqb.com

Supplier
11 Falls Industrial Park Road, Accord, NY, 12534
National manufacturer of wood roof trusses, floor trusses, wall panels and LP engineered products. 80 locations and 7500 employees nationally.
Phone: 5184703309
Fax: 5188282368
Website: www.ufpi.com
A. Montano Co, Inc.
Supplier
571 Route 212, Saugerties, NY, 12477
Phone: 8452470206
Fax: 8452479321
Website: www.amontanoco.com
All Ways Concrete Pumping, LLC
Supplier
2682 Turnpike Road, Auburn, NY, 13021
Phone: 3152556981
Fax: 3152538656
Arnan Development/Otsego Ready Mix, Inc.
Charles Haller Enterprises, Inc.