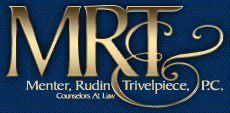 Associate
308 Maltbie Street Suite 200, Syracuse, NY, 13204-1498
We are a full service law firm including practice concentrations in the areas of: Construction, Real Estate, Environmental Law, Labor Relations & ...
Phone: 3154747541
Fax: 3154744040
Website: www.menterlaw.com
Email: vkopnits@menterlaw.com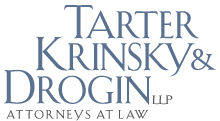 Associate
1350 Broadway, New York, NY, 10018
Foreht Associates, LLP is a multi-faceted law firm which handles cases encompaiing all areas of corporate representaion, i.e. litigation, labor and em...
Phone: 2122161108
Fax: 2122168001
Website: www.tarterkrinsky.com
Email: esu@tarterkrinsky.com

Supplier
11 Falls Industrial Park Road, Accord, NY, 12534
National manufacturer of wood roof trusses, floor trusses, wall panels and LP engineered products. 80 locations and 7500 employees nationally.
Phone: 5184703309
Fax: 5188282368
Website: www.ufpi.com
Bond, Schoeneck and King, PLLC
Associate
40 Fountain Plaza Suite 600, Buffalo, NY, 14202-2484
Phone: 7165662833
Fax: 7165662808
Email: dorenr@bsk.com
Couch Dale Marshall P.C.
Associate
29 British American Boulevard, Latham, NY, 12110
Phone: 5182209577
Fax: 5182209587
Couch White LLP
Associate
PO Box 22222, Albany, NY, 12201
Phone: 5184264600
Fax: 5184260376
Website: www.couchwhite.com
Ferrara, Fiorenza, Larrison, Barrett & Reitz, PC
Harter Secrest & Emery LLP
Jackson Lewis LLP
Associate
One North Broadway, White Plains, NY, 10601
Phone: 9143280404
Fax: 9143281882
Email: walsht@jacksonlewis.com
Law Offices of Paul A. Montuori, P.C.
Associate
246 Mineola Boulevard Suite 109, Mineola, NY, 11501
Phone: 5163384714
Fax: 5163079557
Email: pmontuori@montuorilaw.com
Tunstead & Schechter
Associate
500 N. Broadway, Jericho, NY, 11753
Phone: 5168224400
Fax: 5168224462
Email: jk@tslawyers.com